Plastic and Esthetic Surgery Institute
There are many ways to beautify ourselves through plastic surgery. With proper medical care, the procedure can heal and restore patients with injury or disfigurement as well as aesthetic modification of facial and body features. We offer complete plastic surgery services and are ready to provide quality care for all interested patients.
Our clients are a mix of locals, local expats and plastic surgery tourists traveling to Thailand from all over the world.
Plastic Surgery Procedures
We specialize in breast surgeries such as breast augmentation, breast lift and breast reductions. We also do combination surgeries of breast lift with augmentation.
For body surgeries we do tummy tucks, liposuction and different kinds of lifting procedures. Lifting is basically the removal of excess skin. We do skin removal on stomach, thighs, buttock, breast (breast lift) and arms. We have significant experience in body lifts after significant weight loss.
We also do a number of facelifts in Thailand and nose jobs. As for the full list of face procedures see them here: full facelift, neck lift, mid-face lift, temporal lift, nose reduction/reshaping, nose augmentation and eyelid surgery. Besides beauty surgeries we also carry out a full range of reconstructive surgeries
Special Package Prices: from
Breast Augmentation THB 129,000
Breast Lift THB 149,000
Breast Reduction THB 199,000
Tummy Tuck THB 150,000
Full Face Lift THB 259,000
Open Rhino Plasty THB 150,000
Nose Implant THB 39,000
Eyelid Surgery THB 39,000
Vaser Liposuction THB 69,000 per area (under 80 kgs)*
Vaser Liposuction THB 74,000 per area (above 80 kgs)*
*Starts at 2 areas and above only.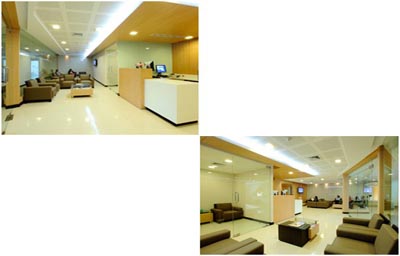 At the Plastic and Esthetic Surgery Institute, our highly qualified team of cosmetic surgeons and specialists performs a large selection of operations to help your outside look the way you feel on the inside. We have been improving the lives of patients young and old for decades. From repairing cleft lips so that children can smile, to reconstructing a woman's breasts after a mastectomy, to giving a transgender individual the gender reassignment surgery they need to feel comfortable in their own skin, we pride ourselves in being able to make a positive difference in the lives of our patients.
Available Services
Rhinoplasty (nose)
Blepharoplasty (eyelids)
Abdominal lipectomy (tummy tuck)
Face lift
Liposuction
Breast augmentation
Chin augmentation
Scar revision and removal
Corrective surgery for congenital deformities
Post mastectomy breast repair and reconstruction
Our Facilities and Medical Technologies
International standard operating facilities
Ultrapulse and Sharplan laser for safe and effective removal of skin tags, warts, moles and scar revision
Ability to manage minor procedures on an outpatient basis